Easter is coming. This is an important holiday of the year to most of us. Not only is the opportunity for family gatherings and fun, but also an opportunity to decorate the house, organize parties with relatives and friends. Don't miss this opportunity to show your ingenuity to everyone.
Today, we will suggest you some very simple but extremely beautiful and delicious cookie recipes for you to apply. You don't have to be an expert in baking, you still can wow your guests with these dishes.
Food can truly be art, and artful food doesn't have to be complicated.
There are so many absolutely adorable Easter treats out there, but these bunny cookies are definitely one of the cutest! If you're really in the baking mood on Easter Sunday, use this sweet as a decoration on our Orange-Chamomile Cake.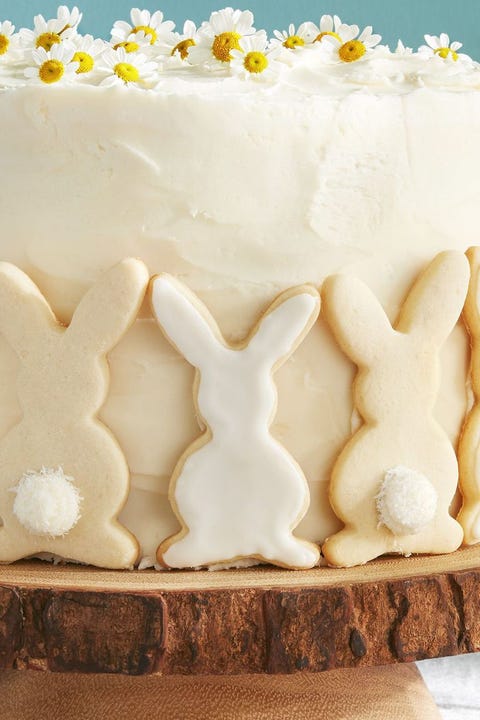 If you love malted milk robin eggs this time of year (or Whoppers year round!), you're going to love these cookies. And if you're not a big malted milk fan, just make traditional sugar cookies shaped like eggs instead and still decorate them with this great technique! They're almost too pretty to eat, but I'm sure you can convince someone to give them a try. Happy Spring!!
Look how lovely these tarts are! This is not only a simple, easy-to-make dessert, but it can also be used to decorate your banquet table.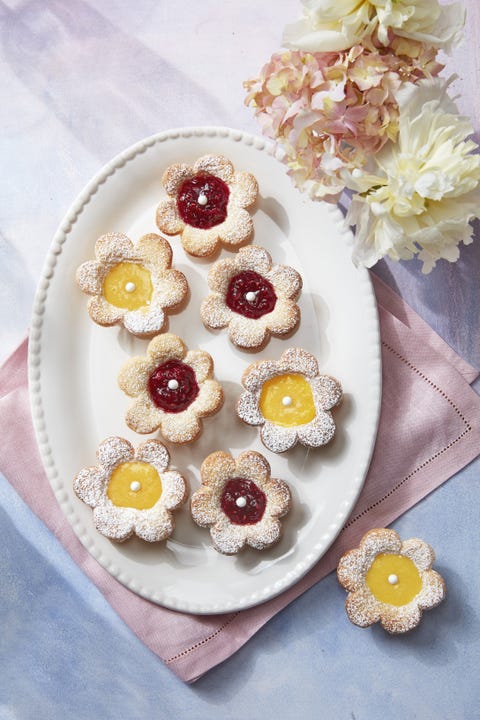 Kids and adults alike will adore these peanut butter blondies that are both baked and topped with peanut butter candy eggs.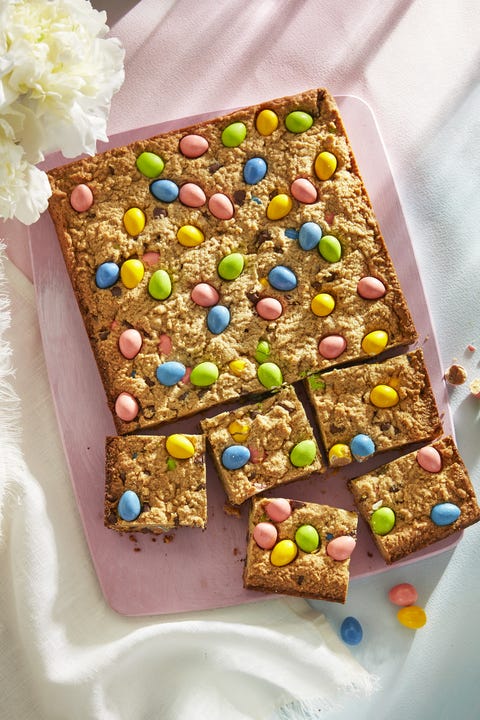 Rainbow nonpariels will always be my favorite, but I'd imagine there are some pretty pastel spring mix nonpareils available right now in kitchen and craft stores.
Here comes Peter Cottontail, hopping down...your cooling rack! These super-sweet Easter cookies are a perfect project for the kids.
Not only are these a really sweet little dessert, but they make adorable edible place cards for your Easter table setting. Especially for a kid's table. Just print of the names of all your guests, cut them out, and tape them to a toothpick. Simple but sweet!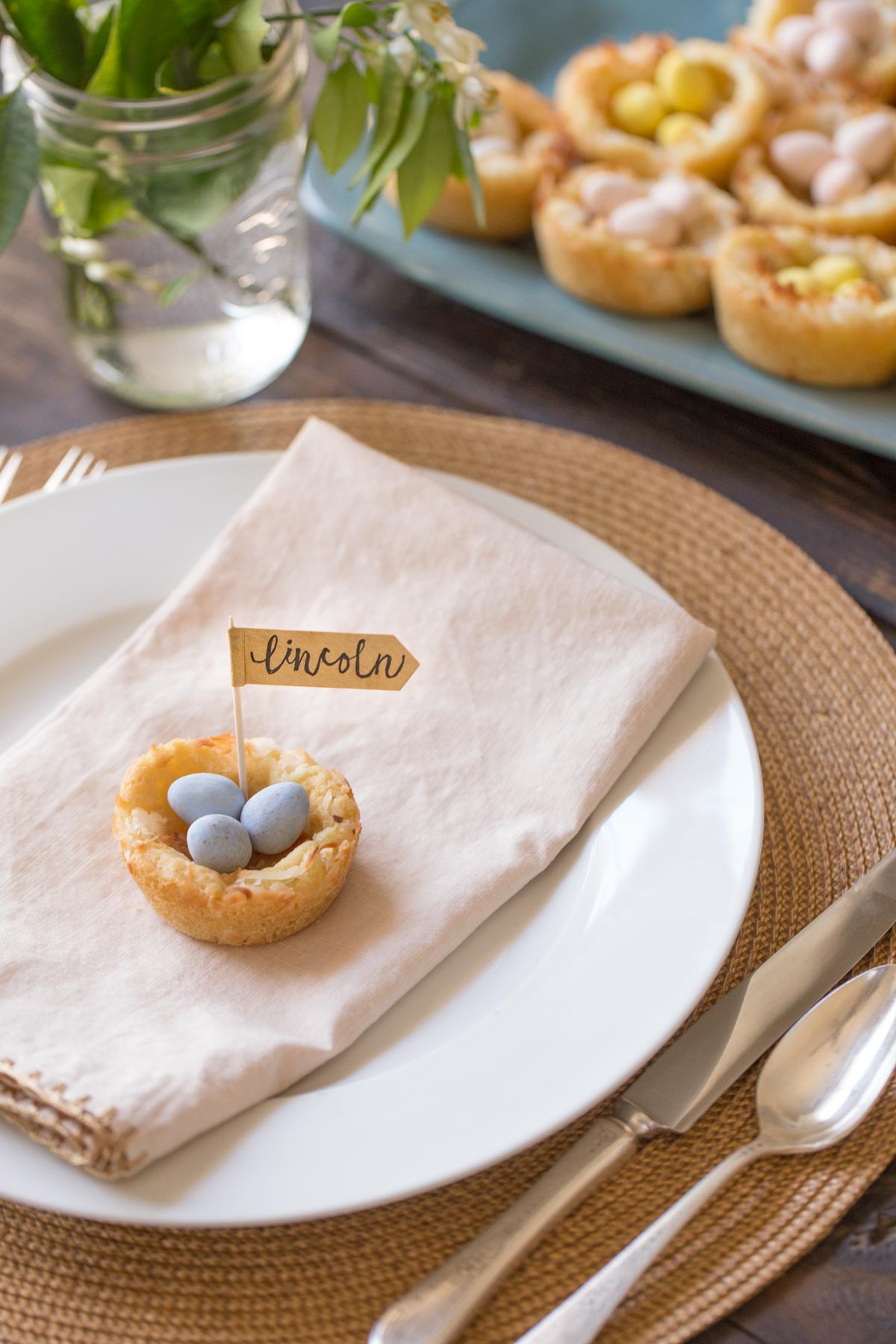 Follow our group on Facebook for more: (1) Montessori Parenting - Early childhood education activities | Facebook